At Cantel, we've always taken great pride in being the resource our customers look to for their infection control needs. Now more than ever, helping you maintain a safe and sanitary work environment is a top priority.
Confirmatory testing performed by a third-party laboratory has verified the efficacy of Cantel's Minncare™ Cold Sterilant on hard, non-porous surfaces by demonstrating a complete inactivation of the 229E human coronavirus strain in 5 minutes at room temperature when diluted for use according to label instructions. Actril™ Cold Sterilant delivers the same, reliable active ingredient in a ready-to-use (no dilution needed) version of the same formulation.
Dry Fog 2S is designed to produce ultra-fine droplets to ensure even dispersion of the powerful Minncare disinfectant throughout the room. The system offers a simple, repeatable and easy to validate process that can decrease the risk of human error.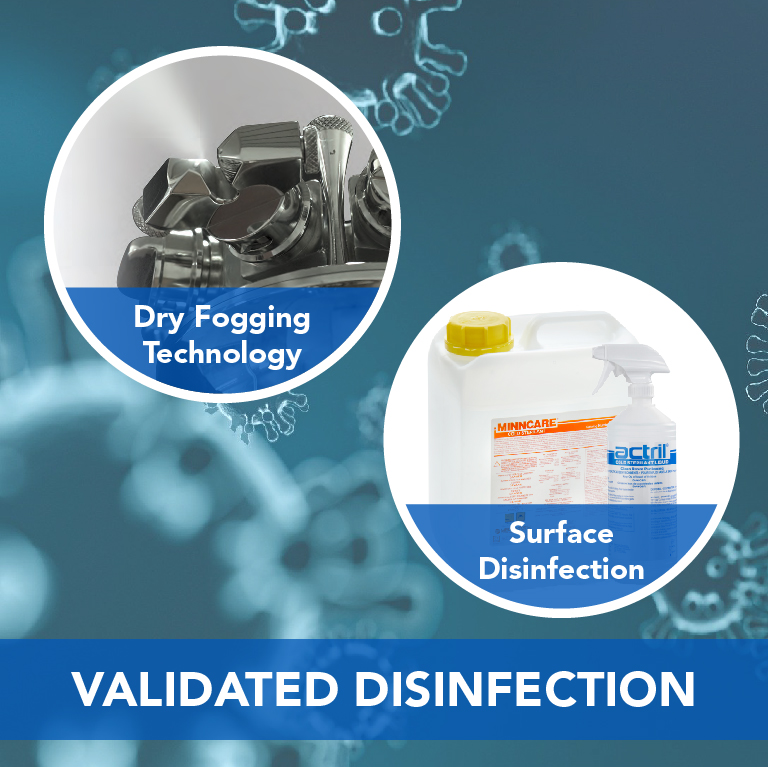 ---
Experience the Most Advanced Dry Fogging Technology for Area/Space Disinfection
DRY FOG 2S - BETTER, FASTER, EASIER
Ultra-Fine Droplets of Powerful Minncare Disinfectant
6 Log Reduction of Bacterial Endospores
Simple, Repeatable and Easy to Validate Process
High Flexibility with up to 8 Nozzle Positions
No Excessive Condensation or Surface Wetting
---
OUR DISINFECTION SOLUTIONS